July 7, 2014 - District Governor Alicia Michael
Meet The District Governor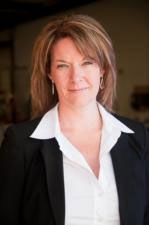 Alicia Michael is the owner of Carrollton Collision Center in Carrollton, Georgia. After working as the office manager of her company for two years, she became a partner in 2000. She went on to become the sole owner in 2002.
After spending several years focusing on her business, Alicia began looking for a way to serve her community and was introduced to Rotary by her sponsor, Herbert Hatton. She joined the Rotary Club of Carrollton Dawnbreakers in March 2005. Since her induction she has served the club as Service Projects Director, Fundraising Director and President in 2008-2009. She has been recognized by her club with the Dawnbreakers Rotarian of the Year, Dawnbreakers Leadership Award, John T. Lewis Mentor Award and the Dawnbreakers Excellence Award. Alicia was also honored to receive the District 6900 Sheffield Award in 2008-2009.
While working as Service Projects Director of the Dawnbreakers, the club introduced RADD: Rotarians Against Distracted Driving. This initiative was designed to raise awareness amongst teens and adults of the dangers of distracted driving.
Alicia served District 6900 as an Assistant Governor from 2010-2013. She is a Sustaining Member, a Benefactor, and a Paul Harris Fellow and in February of 2011 joined the Paul Harris Fellow Society.
Other community involvement includes service on the Carroll County Chamber of Commerce Board of Directors from 2010-2013, the Carroll County Women's Business Alliance Board of Directors in 2009 and 2010 and current Executive Director of Carroll County's Certified Literate Community Program, LIFT (Literacy Is for Today and Tomorrow, Inc.). Alicia was named the Carroll County Chamber of Commerce Small Business Person of the Year in 2010.
Alicia is married to Matt Metts and together they have two children, Joshua Michael and Mikayla Metts.